A multi-faceted winter holiday in the Salzburger Land
Experience winter the active way - in Saalbach Hinterglemm
In addition to skiing, Winter in Saalbach Hinterglemm has lots more to offer its active holidaymakers. Use our multi-faceted range of activities for a truly unforgettable winter holiday! To help you find out more about what is on offer away from the pistes, we would like to share the region's most popular winter activities with you.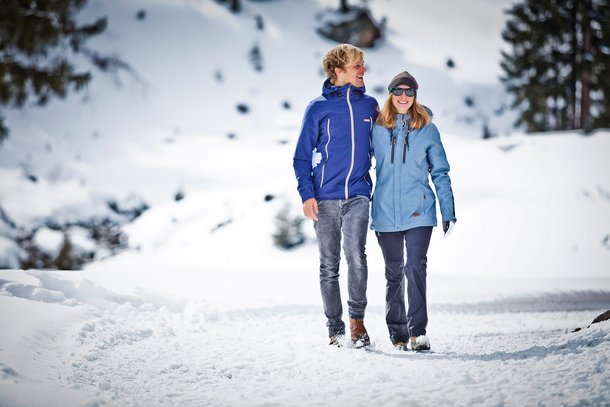 Footprints in the snow
Winter hiking in Saalbach Hinterglemm
Hiking in winter? Absolutely! Saalbach in winter has a generous network of winter hiking trails. With or without snow shoes - you will be walking through idyllic, snow-covered landscapes.
More about winter hiking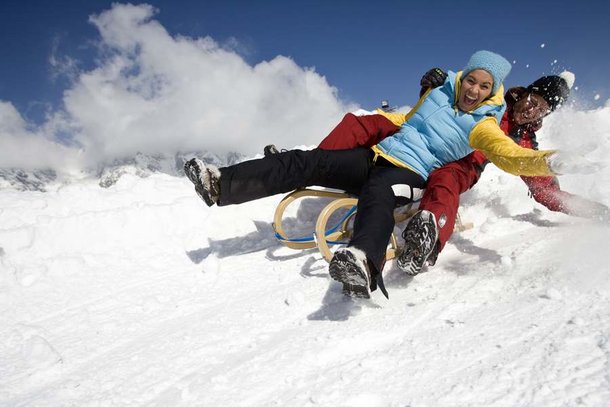 Tobogganing adventures in Saalbach Hinterglemm
Tobogganing & night-time tobogganing for all age groups
Tobogganing is not just great fun for kids - grown-ups, too, will enjoy whizzing down the mountain on a toboggan. There are plenty of opportunities for tobogganing around Saalbach Hinterglemm, both during the day and at night. A particularly popular combination among guests and locals alike is hiking up to a hut and then tearing back down to the valley on a toboggan. And a night-time tobogganing session is sure to be a winner with kids who are not tired enough to go to bed!
More on tobogganing in Saalbach Hinterglemm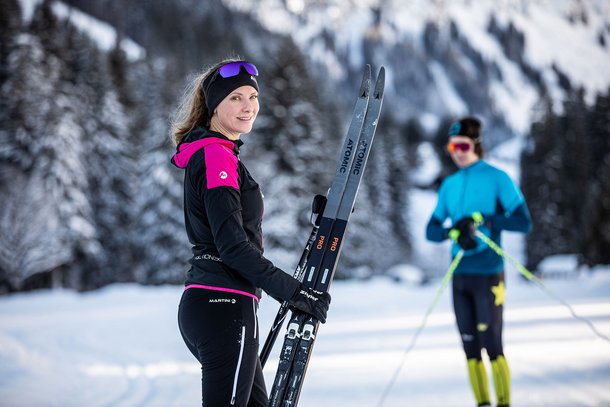 Out and about on the cross-country trails
The gentle pleasure of cross-country skiing
Cross-country skiing in Saalbach Hinterglemm is a wonderful way of experiencing nature in the Salzburger Land. The network of perfectly groomed trails around the Das Zwölferhaus is just waiting to explored at any time of the day - or night! From high-altitude to valley trails, from long to short routes - there is a trail for every taste and level of skill. Some trails are even flood-lit, in case you feel like an after-hours workout.
More on cross-country skiing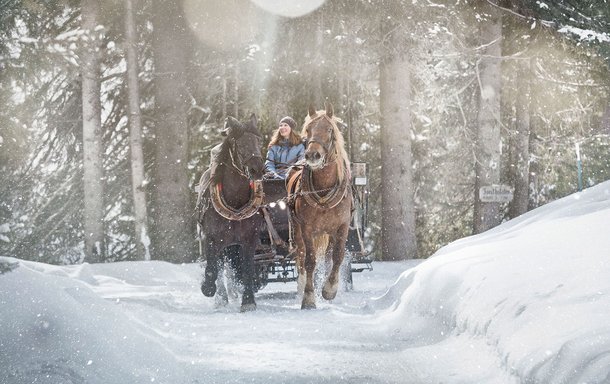 Spoilt for choice
So much winter action & fun in Salzburg
Winter in Salzburg is not just skiing and tobogganing - there are plenty more action-packed and fun activities to try. Whether families with kids or adrenaline junkies: the action & fun sports on offer in and around Saalbach Hinterglemm will add variety to your winter holiday. From paragliding to rides in a snowmobile or snow groomer - the choice of winter activities other than skiing is enormous.
Discover action & fun sports now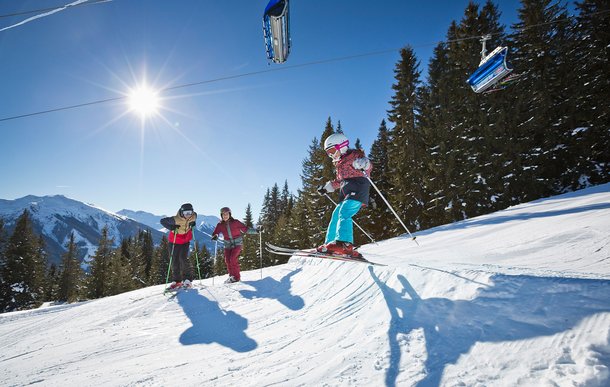 The right mix for all ages
A family winter in the Salzburger Land
A winter holiday with all the family needs the right combination of skiing and off-piste activities. Kids might not want to head for the slopes all day, every day - it is therefore always handy to have an alternative programme of day trips and adventure days. We are happy to share some great ideas for a multi-faceted family holiday with you.
Go to family holiday