Time for the mountains – your active sports hotel Das Zwölferhaus
4-star Superior hotel in Saalbach Hinterglemm
Located right at the foot of the Zwölferkogel and directly next to the "12er KOGEL" cable car line, in a quiet, yet central spot, just a short walk from the centre of Hinterglemm. The hotel has been family-run for generations, which makes for a particularly welcoming atmosphere that is noticeable in the ambience and the service. For special moments at the heart of the Kitzbühel Alps.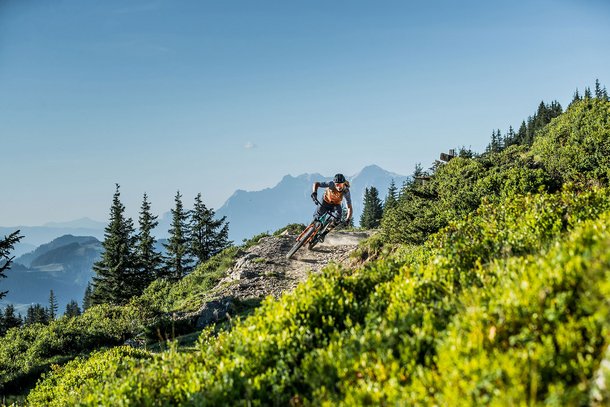 In tune with nature
Top location at the heart of a biking paradise
Summer also offers a great many outdoor adventures. The Zwölferhaus is the perfect starting point for hikers and mountain bikers who would like to explore the multi-faceted mountain scenery. The number of hiking and mountain bike trails is sheer endless. The nearest downhill trail, the Z-Line on the Zwölferkogel, ends in the immediate vicinity of the hotel. Downhill bikers and freeriders also have a veritable biking paradise to explore in the Saalbach Hinterglemm Leogang Fieberbrunn region.
More on the biking paradise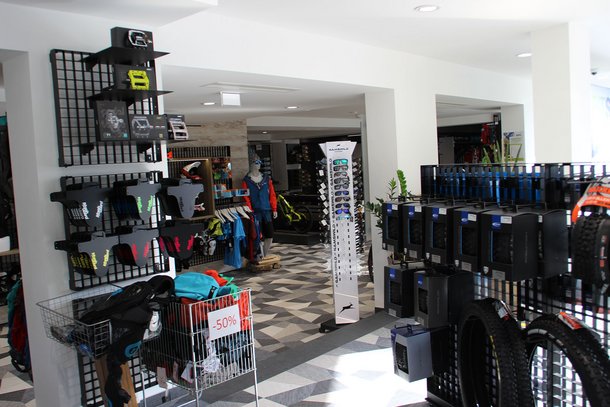 Rabbit Sports by hasenauer
Sports outfitters in the hotel
We have the best equipment for your active holiday right here at our hotel, both in summer and in winter. In summer, Rabbit Sports by hasenauer is a bike rental and sports outfitters, offering everything that mountain bikers and hikers need for their outdoor adventures. In winter, the sports outfitters functions as a ski rental, ski shop and ski service point right here in Hinterglemm.
More on the sports outfitters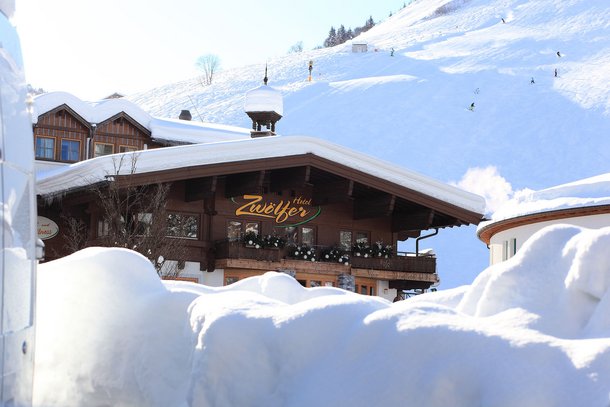 From the past to the present
A family enterprise with a long history
There is a story behind every family business. For many decades, our calling has been to look after our guests together with our team. When the foundation stone of today's 4-star Superior boutique hotel was laid back in 1949, our family must have already felt that this was the ideal spot for social gatherings and for outdoor adventures. Then and now, our family ambition was to accompany you through your holiday in an honest, natural and authentic manner.
More on History & Hosts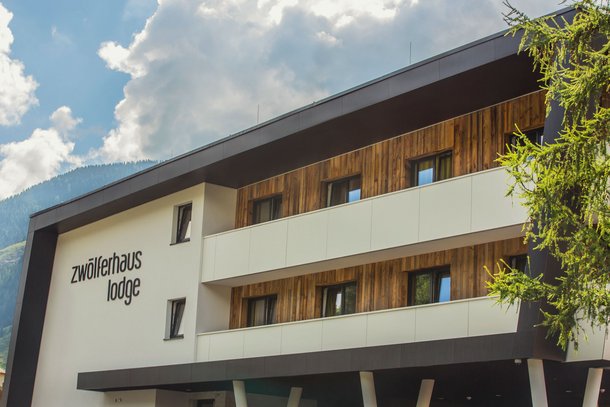 Strong together
Become part of our team
You enjoy working with people, share our philosophy and set great store by traditions, good company and genuine hospitality? Then you have every prerequisite for becoming a member of our team. Find vacancies and current job offers here.
More on Team & Jobs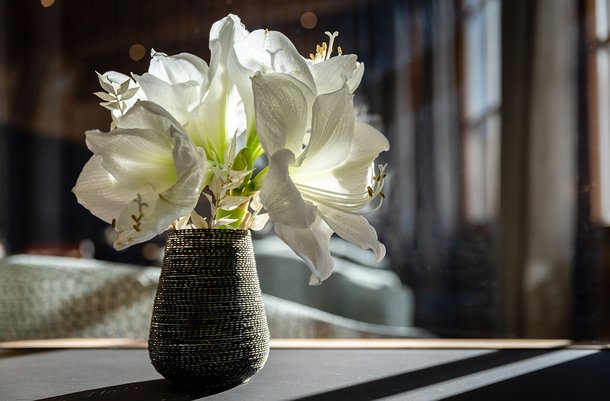 Individual well-being with style
The Zwölferhaus Boutique-Hotel in Salzburger Land
In the Zwölferhaus in Saalbach Hinterglemm, Austria, guests can enjoy a completely new level of well-being. Modern, original design raises the spirits and delights the eye. In the cosy atmosphere you'll feel just like at home. The regional gourmet treats tickle the palate, indulging in wellness on the roof is an experience unto itself. A place to revive your joy of sports and being active. That is the Zwölferhaus Boutique-Hotel in Salzburger Land. Small, excellent – and one-of-a-kind in every sense.
Read more