Regional & fresh – the art of cooking at the Zwölferhaus
Culinary highlights, made from regionally sourced products
Meet our head chef Thomas Hilpold! Together with his team, he puts regionally sourced, fresh products first when it comes to working miracles in his kitchen. You can taste his creative approach and love of cooking in every single dish. Here at the Zwölferhaus, we serve our guests light Austrian dishes with a twist, skilfully combined with international accents.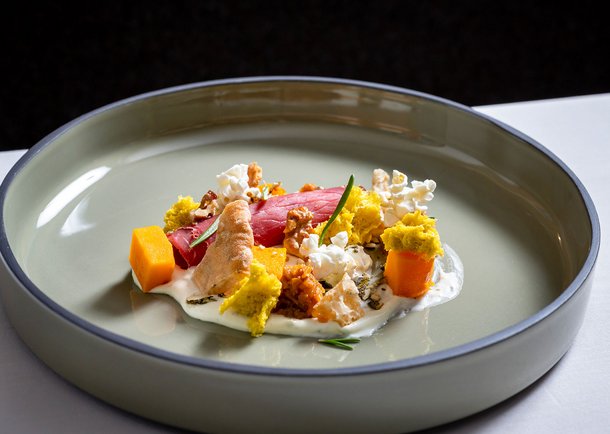 A joy for your palate
Thomas Hilpold's unmistakeable signature
Our head chef has but one goal: To make your holiday a culinary adventure. Thanks to his many years' experience, Thomas Hilpold has been able to nurture his very own style of cooking, which makes the creations from the Zwölferhaus kitchen so unique.

My signature style in the kitchen may be summed up in a few words: Alpine cuisine, with a modern twist and Asian influences, but always prepared with regional and seasonal products – and I love coming up with unexpected surprises!
-Thomas Hilpold-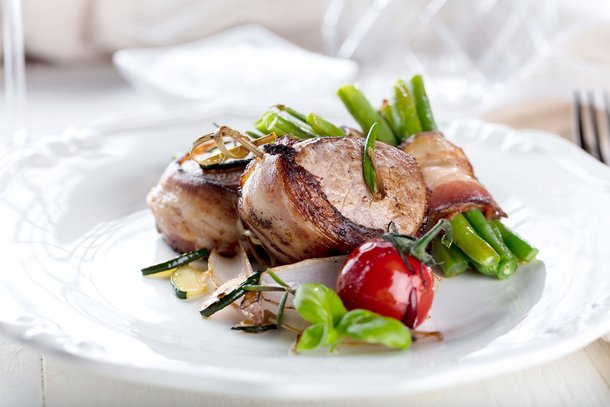 Regional delights on your plate
Local products for unbeatable flavour
To offer quality and flavour at the highest level, Thomas Hilpolt makes sure that his ingredients are sourced predominantly from regional suppliers and local farmers. Our head chef counts on fresh and seasonal produce every day. For food products that cannot be sourced nearby, short transport routes are in important criterion.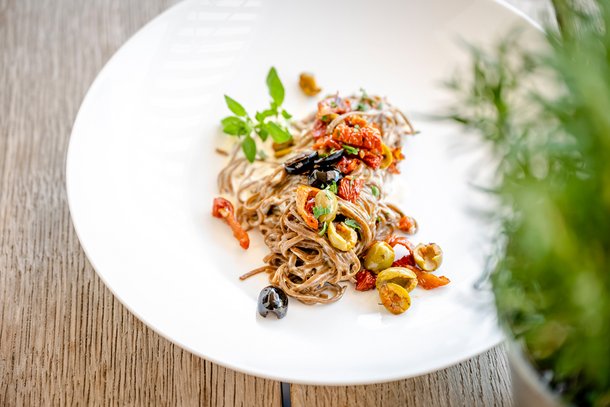 Where the good stuff comes from
Our suppliers
For us, transparency is key - and we are only too happy to share with you where we get our food products and ingredients from every day.
Our organic eggs come from the Imlauer family, owners of the Thomanhof farm in Saalfelden.
Our meat comes from Ablinger in Oberndorf.
The cheese and meats come from the village shop in Leogang.
Our fish suppliers is the Grundner fish farm in Leogang.
We purchase our seasonal fruit and vegetables from the Obsthof Lessl orchard from Markt Hartmannsdorf (Styria).